Honeywagons & Office Trailers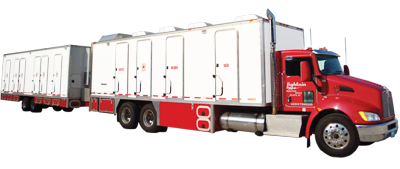 Lightnin's 8 Room Honeywagons offer everything you need on location. With new crew restrooms, an AD office and 7 day rooms, our honeywagons become your command center while out on the street.
To ensure superior quality, our honeywagons were manufactured "in-house" at Lightnin' Headquarters located in Atlanta, Georgia. Lightnin's honeywagons are some of the finest available in the industry and one of the prides of our fleet.
53' Honeywagons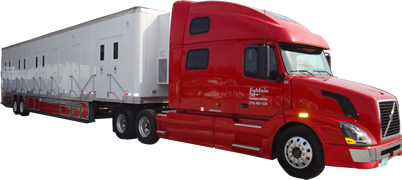 Lightnin's all new 53' Honeywagon delivers everything you need for your production while on location. We have incorporated all of the benefits of our traditional split unit into one 53' trailer.
We didn't skimp on the design. This configuration is complete with crew rest rooms, an AD office, and seven talent day rooms. We have incorporated roll-up doors in our rooms to combine two smaller rooms into one large room. In addition, we have added capacity to the fresh water and holding tanks, which means fewer pumper trucks and less frequent fill-ups.
Office Trailers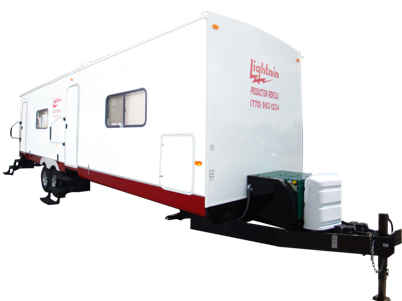 Our new trailer was designed with versatility in mind. It can be used as a large single office or divided into two separate offices. Ideal for AD's and/or Transportation Department.